JKM Productions,LLC
2710 Kreider Road Lititz, PA 17543
Phone:717-569-4665
E-Mail:jkmpro@jkmpro.com
EXCELLENCE IN WEDDING VIDEOGRAPHY DELIVERING A UNIQUE CINEMATIC EXPERIENCE.
From The Knot and Wedding Wire.
It's official, our couples love us year after year.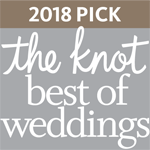 First Dance at The Eden Resort, Lancaster PA
At JKM Productions you will be served personally by us the owners.
As wedding videographers my husband and I working as a team have produced spectacular wedding videos for our clients for over 28 years. Always focused on our clients vision and with our passion, creativity and top quality equipment we always meet and exceed our clients expectations.
We do not let anyone else do the work for us.
We personally meet and listen to you.
We personally shoot your wedding video.
We personally edit your footage.
and we will personally hand the finished video to you.
Personal attention and execution of your project by John and Sandra Morfesis is what we promise.
Newest trend this year is our signature love story interview that has become so popular. With our interview we give them the opportunity to express in their own words their feelings towards each other and to reflect back on their love journey that brought them to their wedding day. By artistically combining video footage from their wedding day, photos, music and their voice over we create a unique film that captures the essence of their love for each other. Watch a love story wedding video interview here

This month's wedding video showcase is a wedding trailer we filmed at Penn State
The making of a unique wedding video of your special day. Our creative skills and imagination will capture and create Your Story that you will cherish forever in stunning High Definition quality.
A Husband and Wife Team working together for 30 years.
JKM Productions is comprised of a husband and wife team, John & Sandy Morfesis. Our wedding services will usually start with John filming the Groom and Groomsmen and Sandy filming the Bride and bridesmaids as they are preparing for the big day ahead. Our filming will be discreet and tasteful, as the excitement of the preparations is captured for your future enjoyment. We will then proceed to the ceremony site an hour early to plan our positions and framing for each stage of the ceremony, so we can have the best possible angles that guarantees that we will not miss a thing. We also work hand in hand with your photographer so that each professional has unobstructed shots.
After the ceremony, one videographer will stay at the ceremony site and continue to alternate sites to capture the photo shoot, while the other videographer will proceed to the reception site to film the beauty of the reception location and the cocktail hour. Both videographers finally meet at the reception site to capture the rest of the activities. At the reception our work is coordinated to ensure complete coverage from two different points of view. Our experience and coordination in covering special events along with our custom made support systems has made us the most preferred company in Pennsylvania.
Just take a look at our work. Our shots are steady, in focus and framed properly, we don't hold the cameras with our hands as this can result in unstable images due to fatigue, and because we use a combination of wireless microphones and audio recorders you will hear your vows as clear as if "we were standing next to you". All that and at the same time we stay unobtrusive.
In a full wedding you are getting between 3 to 4 hours of polished high quality edited video. We include everything for we know that as the years go by you will want to go back and revisit these once in a life time moments that you spent with those who are still with you and those that have past away.
That's the power of video.
You can trust us, you are in good hands.

We offer Wedding Videography Services to:
Lancaster, Harrisburg, York, Reading, Baltimore, Philadelphia, the entire state of Pennsylvania, Delaware and Maryland
Wedding Videography Specials 10% off.
for weekday weddings Monday through Friday and winter weddings, January, February, and March.
Please ask for our payment option 12 Monthly Payments with 0% financing
A/V Rentals:
Sound System with wireless mics for indoor or outdoor ceremonies.
Large screen projectors for Love story or Photo Montage presentation

Wow your guests with our big screen presentation of your photo montage and / or Love Story at the reception or during cocktail hour. See Packages for details


WATCH OUR RECENT FILMS.
Wedding Video at the Eden Resort in Lancaster, PA
Wedding Video at the Hershey Lodge
The Love Story of Leslie and Alex
Greek Wedding Video in Harrisburg
Wedding Video at The Farm at Eagles Ridge
Wedding Video at The Waterfall in Claymont, DE
Wedding filmed at Lancaster Marriott
Wedding video filmed at Tendenza in Philadelphia, PA
We are excited to hear from you!
Contact Us Today!
Developed and Powered by JKM Productions LLC